Staged to Sell
Most homeowners know it is important to keep a home clean, bright and free from clutter while it is on the market for sale. Realtors® say, taking the extra step to stage a home can make a difference in how a buyer values that property and the price a seller might get for it, according to the National Association of Realtors® 2015 Profile of Home Staging.
Selling a house involves marketing, merchandising, and psychology.
Have you considered staging in order to create a lasting impression and ensure the highest offer from potential buyers? Most likely, you are used to the way things are arranged and are unable to quickly identify what buyers are drawn to. Proper preparation, organization, and presentation can give you that extra edge in today's competitive real estate market.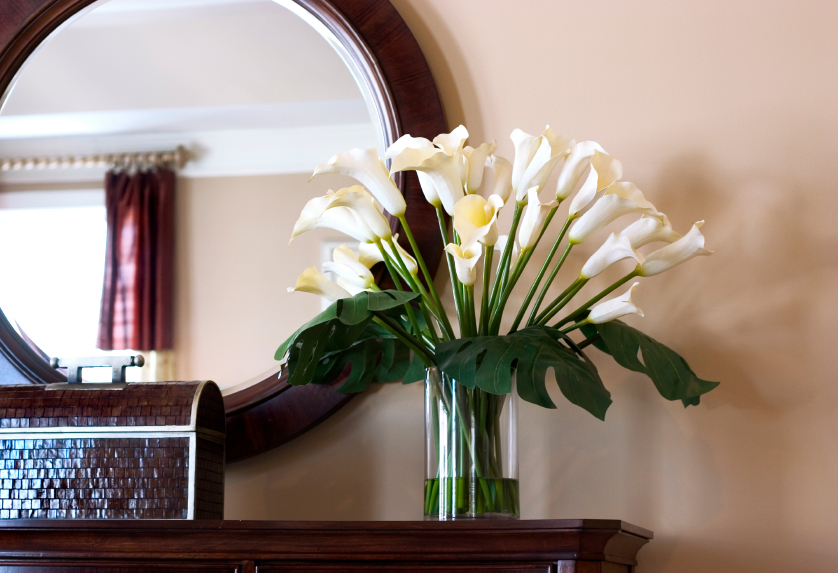 Sorted & Staged provides home staging services that prepares your house to sell for top dollar in the least amount of time. To help make your home appeal to the widest range of buyers, we will remove items that need pre-packing, rearranging, non-functional furniture and accessories, and accentuate the best features your property has to offer. In an effort to be cost effective, we will use the belongings you already own. We are trained to highlight the positives and draw attention away from the negatives. By using our exceptional services in preparing your home, everything will look and feel cleaner, more open, and more attractive..
We offer two different services, depending on your needs and budget:
Walk & Talk Consultation
During a staging consultation, we walk through your property and talk about what can be improved in order to make it stand out from the rest. We examine and evaluate every square inch of the home and provide you with a prioritized and detailed list of what you can do to maximize its appeal. Additionally, we will suggest the optimal furniture layout, best accessory arrangement, and discuss what items should be pre-packed and/or displayed in every room. After completing our suggested list, the property photos produced will look wonderful, and you'll rest easy knowing you've done everything possible to help your home stand out from the competition.
Cost of Investment: $225
Home Staging Services
Our hands-on staging services take consulting to the next level: we lead the grueling task of transforming your home. While working from an action plan, we roll up our sleeves and remove unnecessary items from view, creating visually appealing room redesigns. These are achieved in a variety of ways including strategic furniture arrangement, properly hanging pictures, and eye-pleasing accessory placement. We do this using only the items you already own, so there are no additional costs.* We will create a more comfortable, functional and attractive property that will produce great photos for your online listing. Buyers will have every reason to set up a walk-thru and may be more inclined to offer the full asking price… if not more!
Cost of Investment: Half Day of Home Staging: $425 – Full Day of Home Staging: $725
Top 4 Reasons to Stage Your Home
You Will Make More Money: A survey conducted by Coldwell Banker Real Estate Corp. discovered that staged homes are usually sold 6% above the asking price and spent less time in the market when compared to unstaged homes.
Your House Will Sell Faster: According to a survey conducted by the National Association Realtors (NAR), the longer a property stays in the market, the lower the price it will attract.
You Will Get a Good Return on Your Investment: Another NAR survey reveals that a 1 – 3% investment on home staging yields 8 – 10% return, which is a good deal.
Your Online Photos Will Stand Out: A recently conducted NAR poll found out that 90% of potential home buyers start their property search on the internet. Staging your home increases the visibility of your property to potential buyers.
Difference in Time On
Market of ASP® Staged versus Non-Staged Homes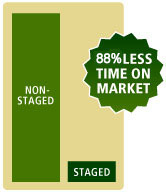 Based upon a survey conducted by The International Association of Home Staging Professionals® and StagedHomes.com® of over 1,000 homes (62% Vacant, 38% occupied) across the Continental US and Canada prepared for sale by Accredited Staging Professionals (ASP®) in today's market.